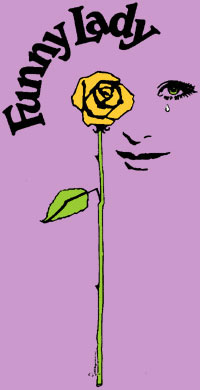 About the production
Funny Lady brings Barbra Streisand to the screen as Fanny Brice again in an extension of the Funny Girl characterization for which she won the Academy Award as Best Actress in her screen debut. It is that rare instance of a part and a performer seemingly being made for each other, a cinematic fusion of two remarkable women.
The immense popularity of Funny Girl, initially released in 1968 and nominated for an Academy Award as Best Picture of the year, created a demand for more of the Fanny Brice saga. Always aware of the great story potential of the Billy Rose period in Miss Brice's life, producer Ray Stark eventually discussed the project with director Ross and they commissioned Jay Presson Allen and Arnold Schulman to do the screenplay. When Barbra Streisand read the script, she needed no urging to portray Fanny Brice once more, this time in a particularly fascinating chapter of the entertainer's life.